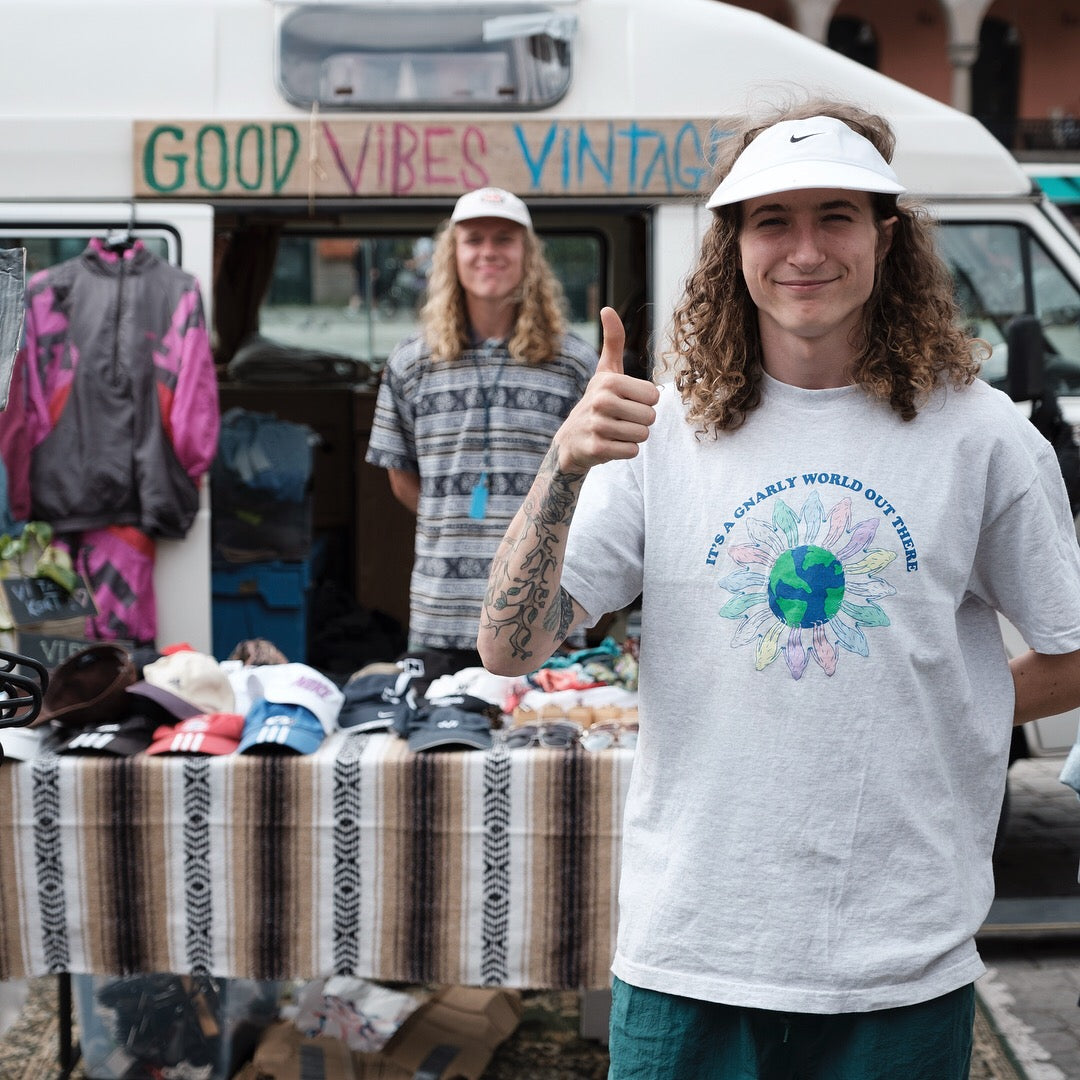 The idea of Good Vibes Vintage started at festival site in Denmark in 2015. A vintage store on wheels driving around Scandinavia offering vintage treasures, experiencing new places and meeting new people - that was the dream.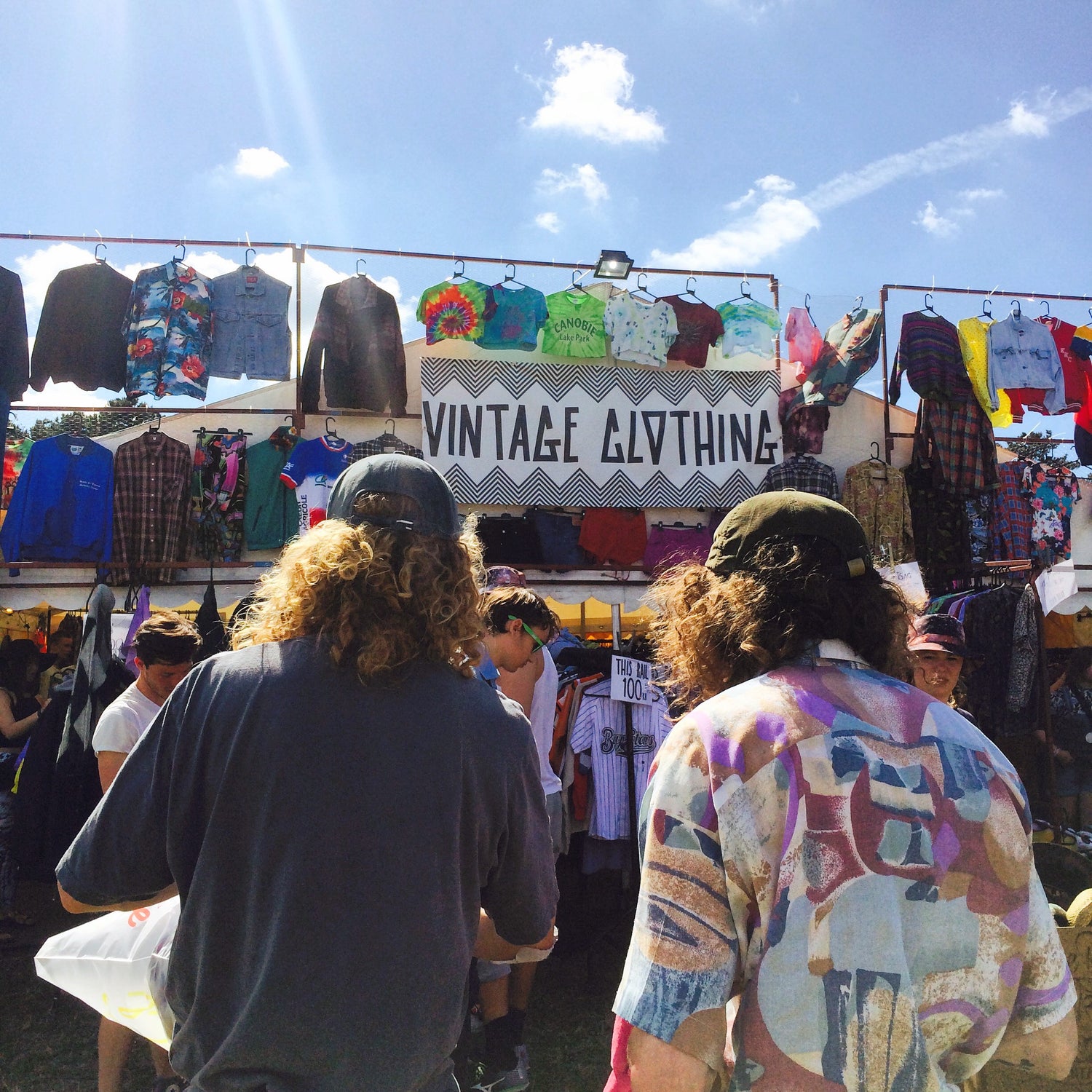 We worked as volunteers for a british vintage store at the festival that year.
Their easy going aproach and alternative and free way of running a business really inspired us.

Through that following year we stayed in contact with our new friends at Blue Rinse Vintage.
We couldn't stop thinking about our new dream, and by the end of the year we reached out to the brits with our business idea. 
"We work for you and get payed in clothing?"
This would make our business idea become a reality.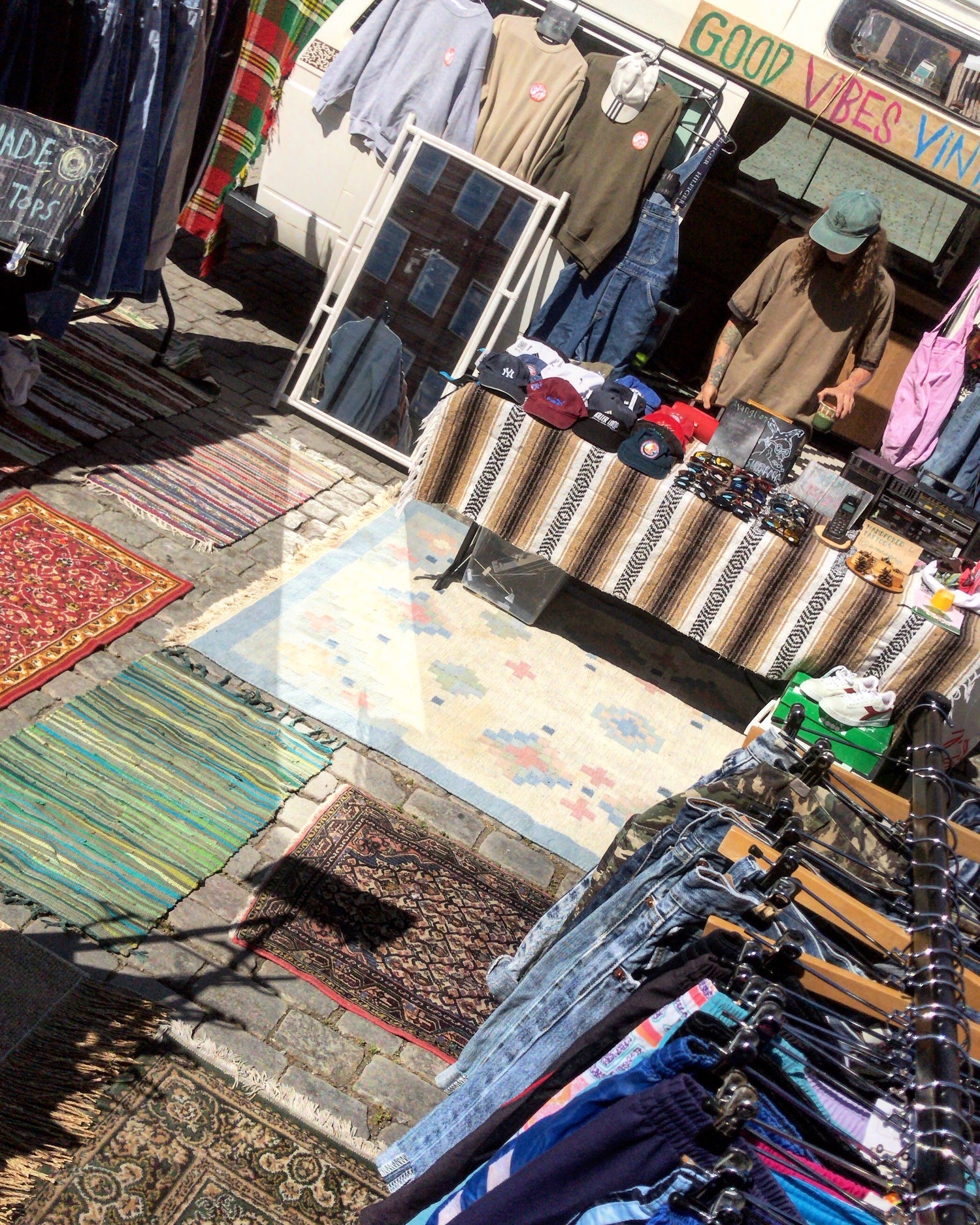 Working for clothing, hangers and racks, would make our vintage adventure slowly become a reality. 

They helped us out big time!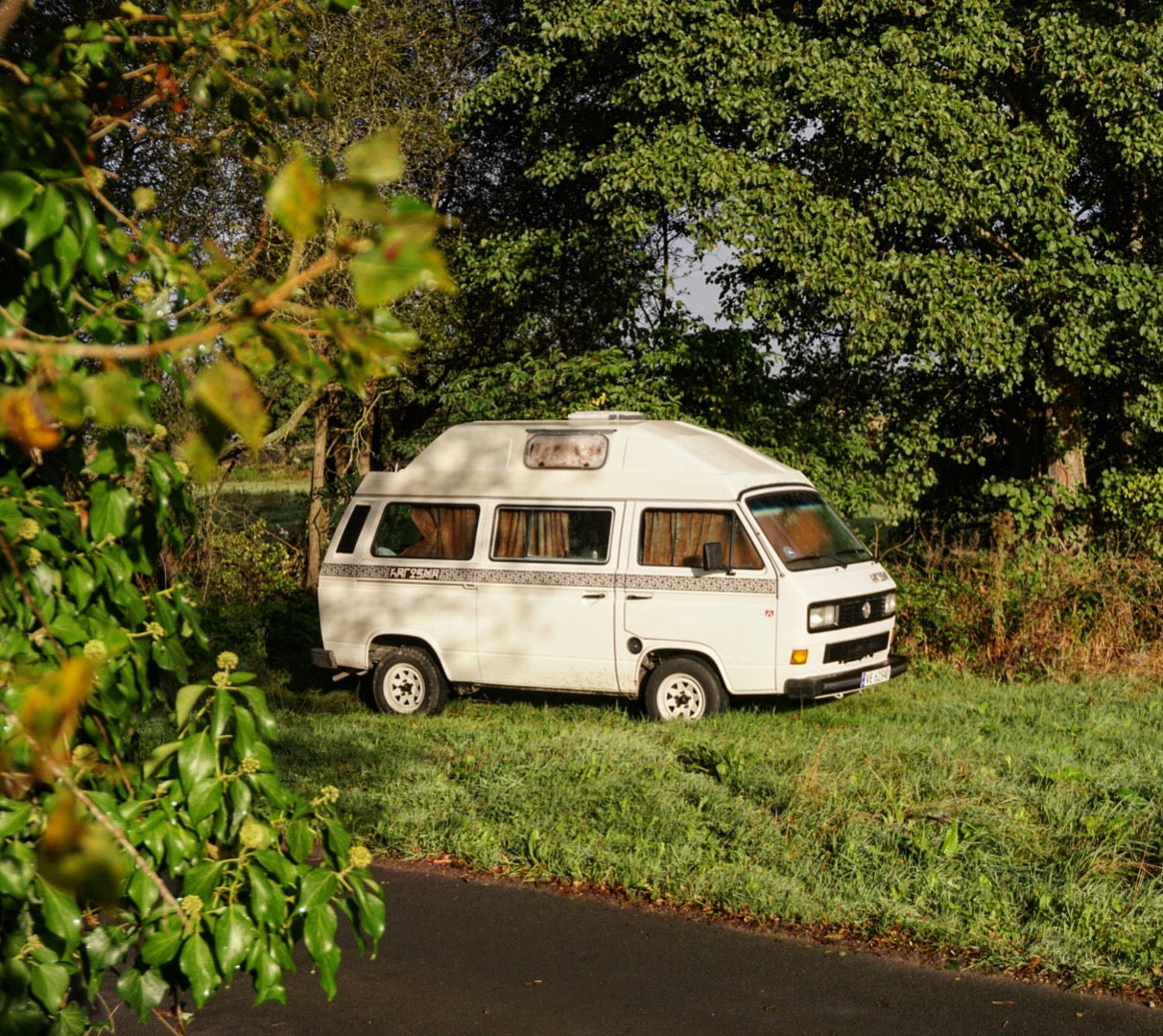 By summer time in 2016 we bought an old VolksWagen van, filled it with our newly acquired vintage gems, and started the roadtrip dream.

We went around Denmark, did pop-ups in Netherlands and back to Denmark.

Things didn't really go as planned, it was difficult to get permits to sell our clothing, we didn't make the money we expect, and what we made went straight back to paying gas for the van. 
The first few months were a struggle.
Trying to run a pop-up business and living on the road, didn´t come as easy as we thought.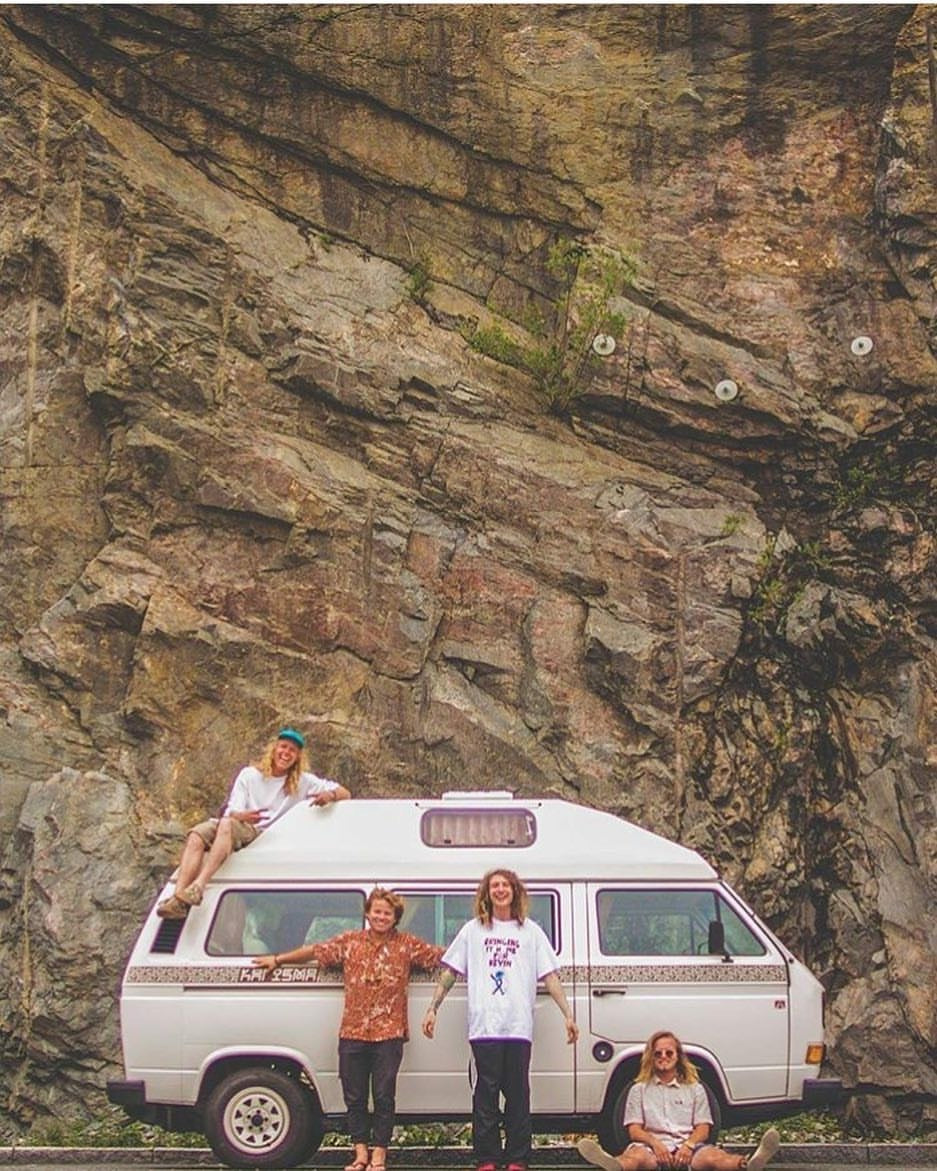 Last stop of our summer trip was Norway, Oslo.
Hoping for the best, we went to spend the last few month of selling clothing in the north.

The Oslo adventure started smooth. Getting permits and attending markeds in Oslo went way easier than other places we visited.

In 2016 second hand and vintage clothing was on the rise in Oslo, and it seemed like we timed our arrival perfect.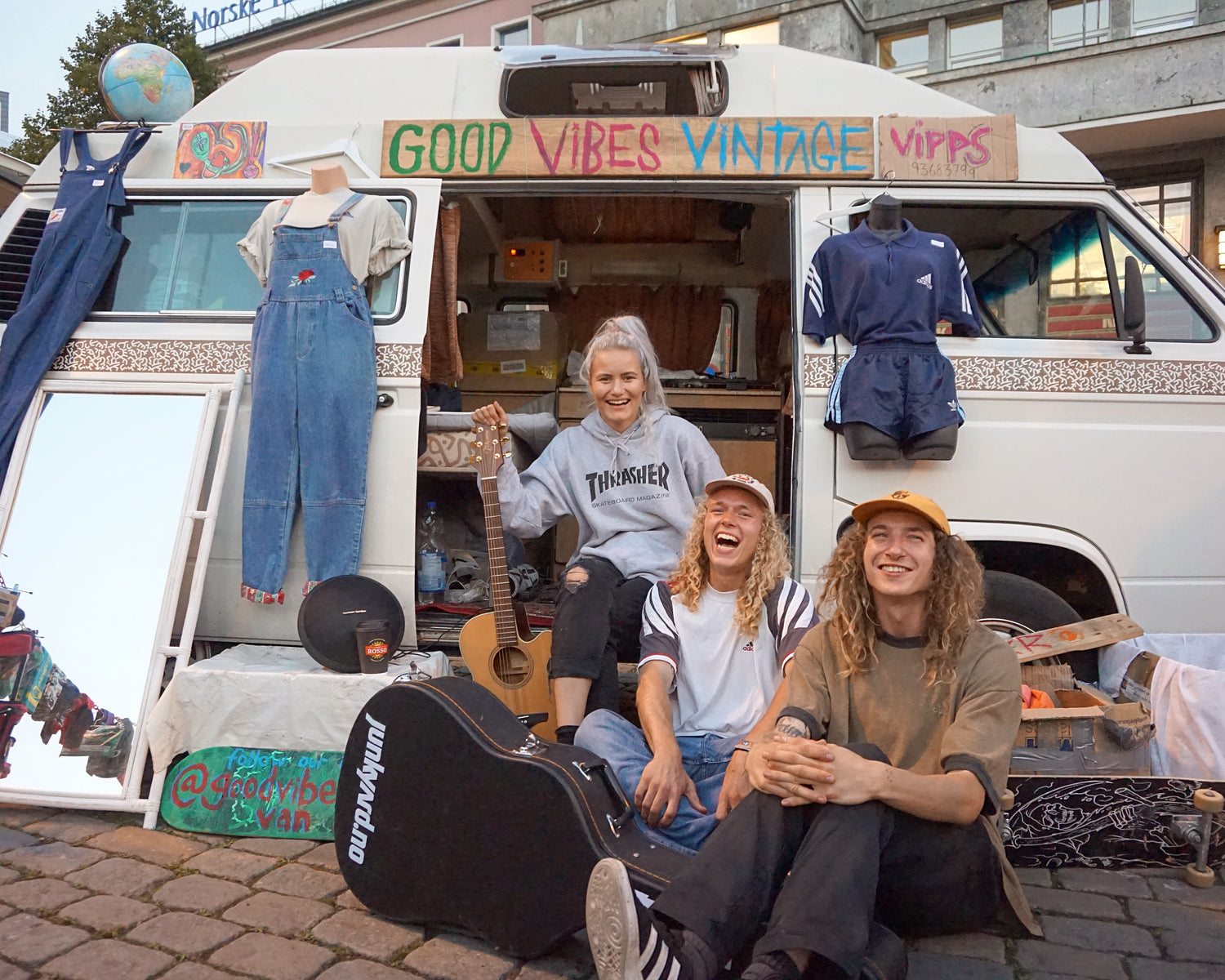 After a few successful pop-ups around the city, we came across Youngstorget - a square in the middle of town, dedicated to street sellers and markeds.

We quickly became a part of the bussing vibe, and got a lot of new friends and knowledge from the OGs at the square.

This place became our regular selling spot for the rest of the year, and the two following summers.
"It felt like having our first shop"
Being open everyday, we gained a regular customer base and created a shop without a roof.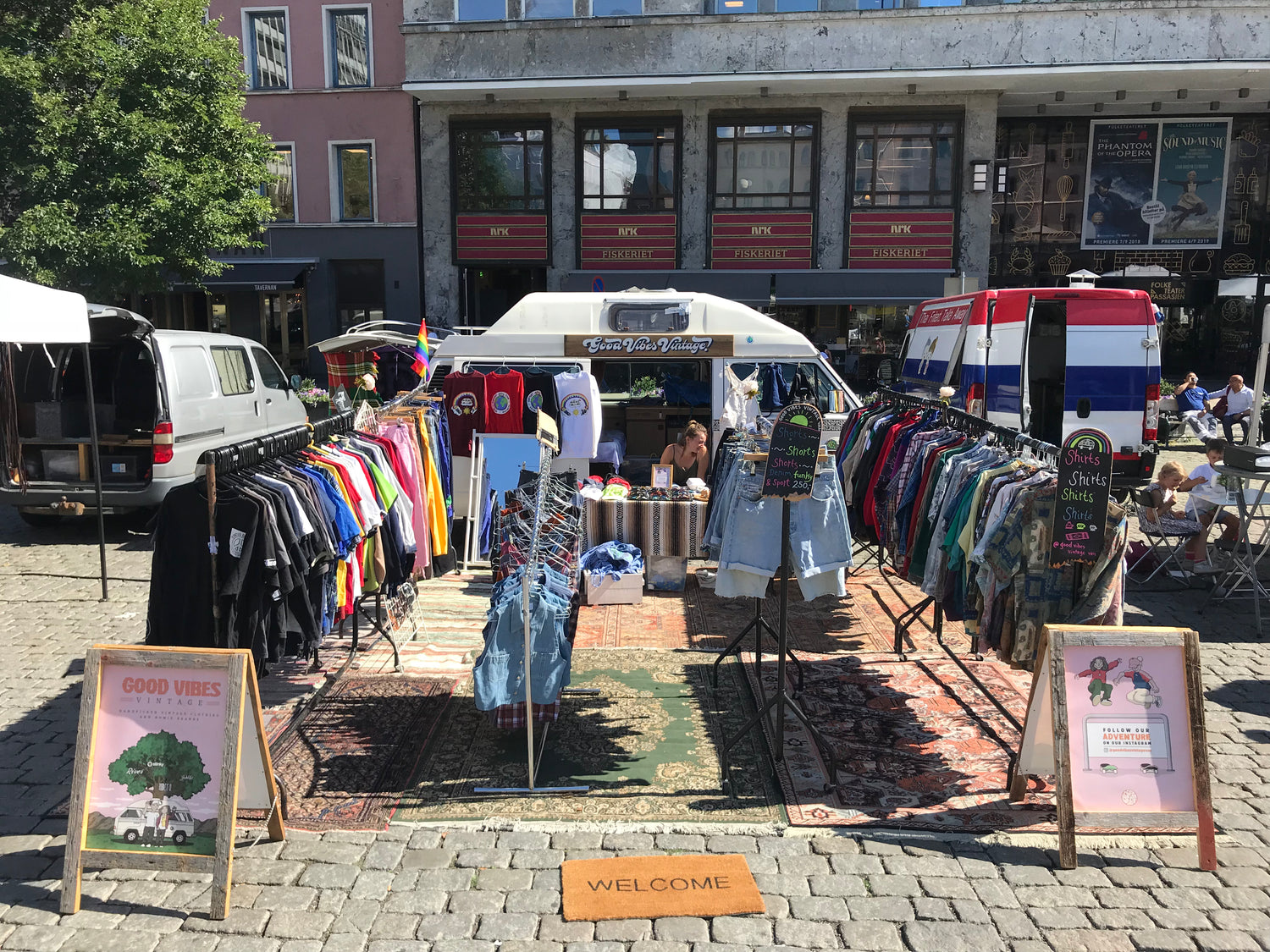 Being open everyday of the week, we became a reliable hangout spot and a place to grab some good vintage.

After a while we had build a good customer group, and established a legit outside shopping experience.

We started to build connections with friends and wholesalers around the world, supplying us with clothing.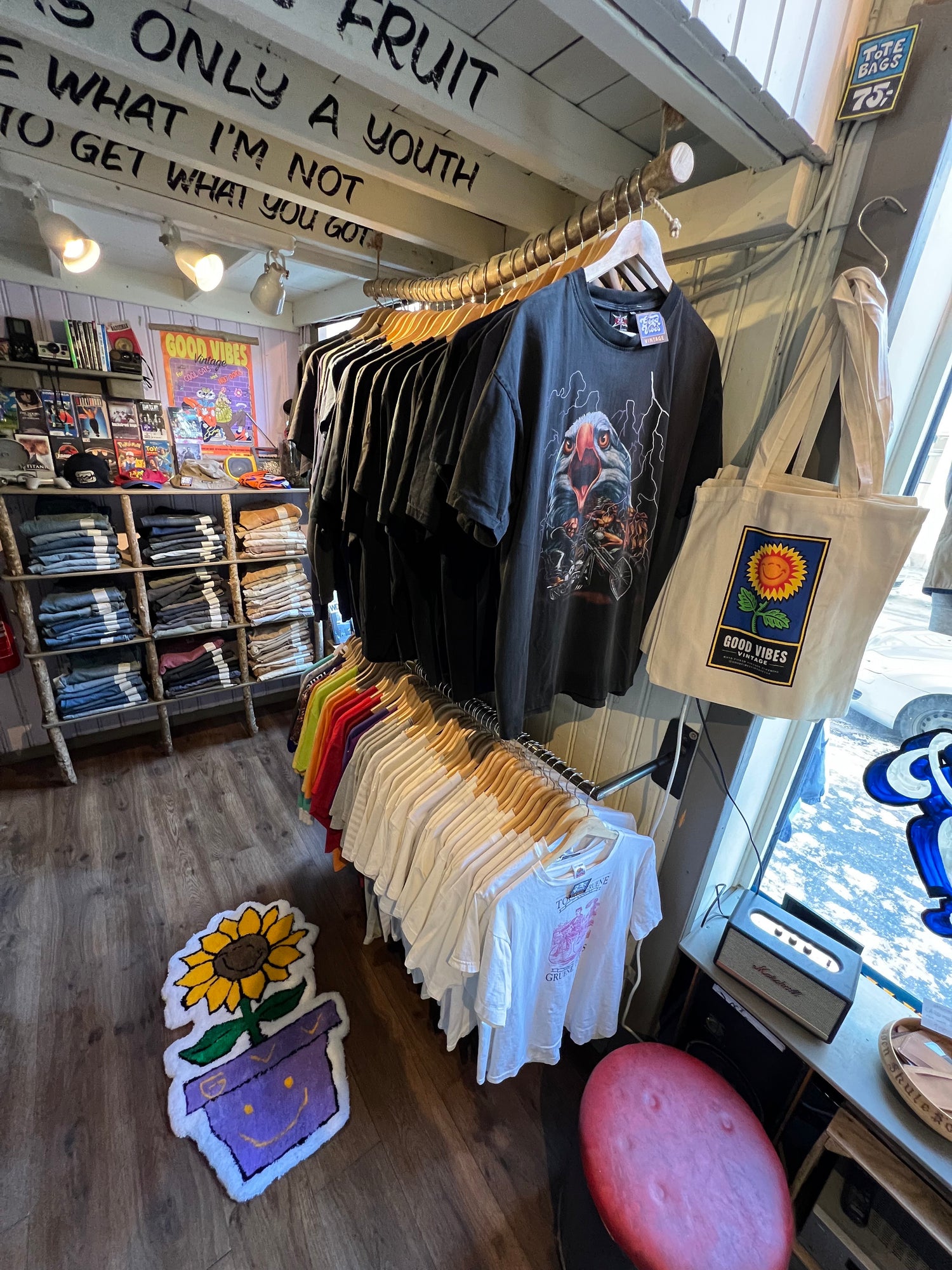 After selling at Youngstorget for 3 summers, we came to the point where we neede to bring our business further.

In september 2018 we randomly stumbled across a little cosy store in Grünerløkka, that was looking for a new business to take over.

We took a leap of faith, and on the 13th of October we could open our first door to the public.
Read about our Good Vibes Vintage shop in Grünerløkka.